The "Lard Fortress" from Dârjiu, where wealth is measured in number of nails for hanging meat. Explanation: The church was converted into a refrigerator.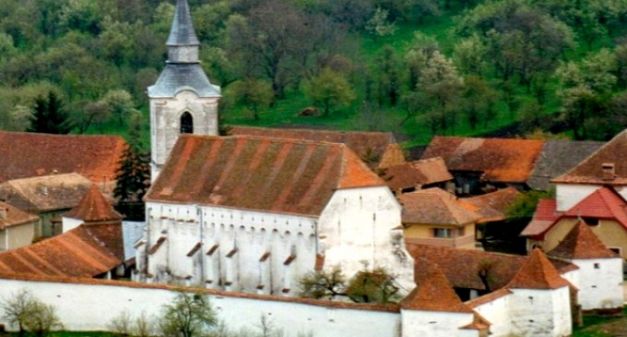 In Romania, in the region of Transylvania, there is a little town, or rather a village, called Dârjiu. It is inhabited by a majority of Hungarian speaking people: This is a normal thing in that region.
The village hides a treasure that has become in recent years a true tourist attraction. The Unitarian Church in the village is not only a UNESCO heritage but also… is home to hundreds of years of local food supplies.
Dârjiu village now counts around 1,000 inhabitants. They still observe an ancient tradition, that comes from a time when no one had heard of refrigerators.
The fortified church of the village has a room measuring more than five meters in height, with thick walls that make it an oasis of coolness even in the hottest days of summer. Since the Medieval ages the villagers lay here their supplies: Their famous lard, as well as smoked bacon, dry sausages and salted meat, all fixed on big ancient nails. For this reason the church is known as "Lard Fortress" and annually attracts thousands of tourists curious to visit the area and to know the traditions.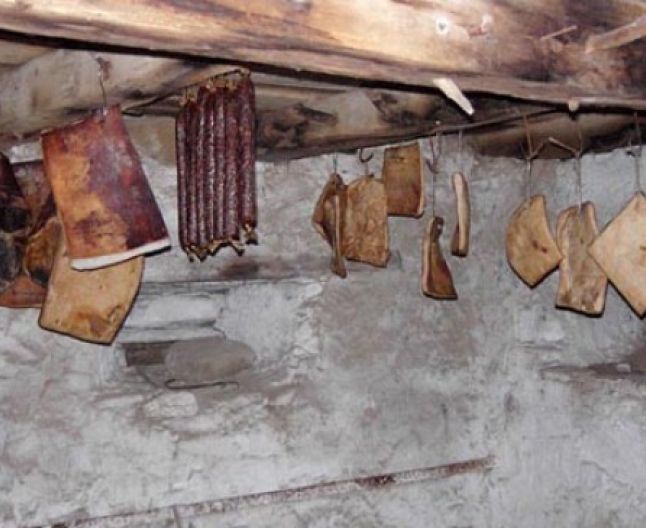 The nails are transmitted from generation to generation
Depending on how wealthy they were, every family has a certain number of nails into the "fortress". They are transmitted from generation to generation and are not sold for all the money in the world. The villagers are proud of their nails and although they now own refrigerators in their homes, they continue to use this city pantry.
Wednesday is the day of supply. Tourists can take part in the feast of lard.
Villagers do not enter casually in the room with supplies, but they respect a tradition established hundreds of years ago. Every Wednesday, early morning, the church bells ring, a sign that the day came for the city supply. People can enter the "Lard Fortress" to make supplies for a week. The ritual, which is religiously observed, attracts thousands of tourists. Visitors can participate if they warn of their arrival. They can feast on traditional goodies, paying in return only six euros. The tourists, who come mostly from abroad, can taste the local brandy called "pălincă" as well as the delicious lard served on whole cereal bread and topped with sweet onion rings and row salt. The feast will continue with sheep's cheese, smoked ham, dry sausage, Hungarian sweets, and wine that comes directly from the cellar.
Beyond tradition, Dârjiu fortified "lard church" is also a place loaded with history. It is one of the most significant monuments in Transylvania and was included in the UNESCO patrimony heritage since 1999. It is the only Romanian-Hungarian church that has received this title.
The church, of great artistic value, dates from 1270 and was built in Romanesque style.