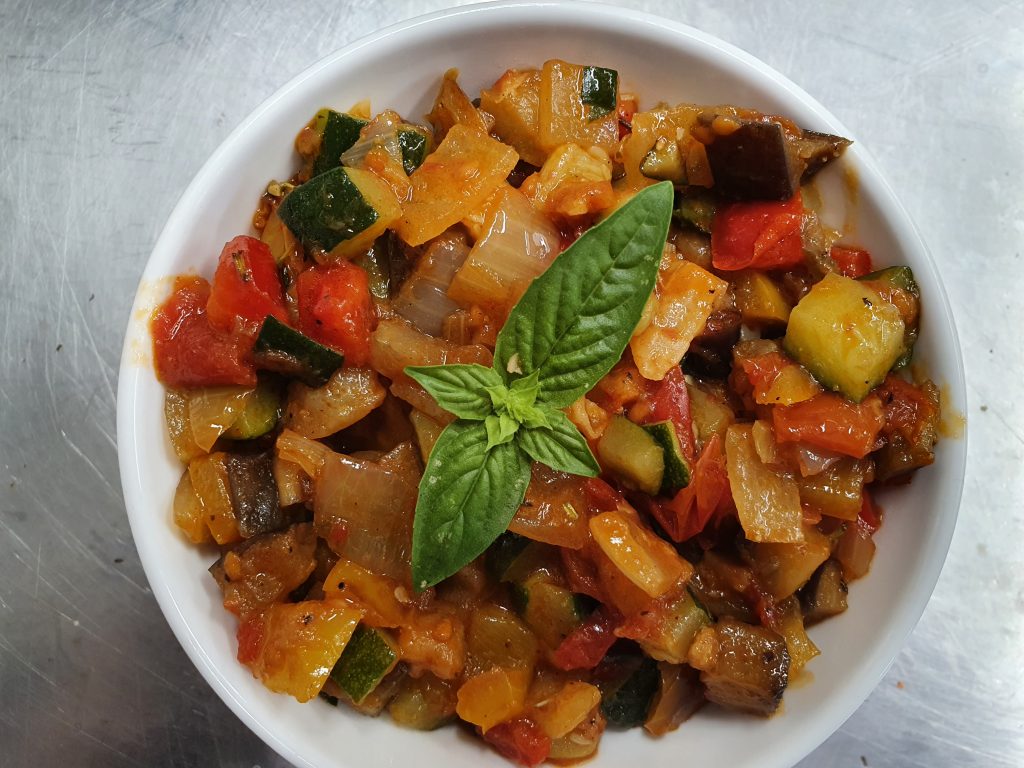 The story of a Mediterranean favorite meal
The vegetables essential for this recipe were imported into Provence very late. Eggplant, native from India, only began to be cultivated and consumed during the Renaissance, (15th-16th century). Likewise for the tomato, native from South America, which was introduced into Europe by the Spaniards at the beginning of the 16th century: it was then considered an ornamental plant and its fruit then called "golden apple". It started to be cultivated only in the 18th century. Finally, the courgette did not arrive in France until the beginning of the 19th century (see its history in my previous articles).

Today's ratatouille is therefore a relatively recent preparation: a delicious stew of simmered sunny vegetables and olive oil, it brightens up the tables in summer and delights our palate. Tomatoes, zucchini, eggplant, peppers, onions and garlic are the protagonists of the recipe. It takes its name from the Occitan word ratatolha designating a vegetable stew.
Although very popular today, the ratatouille has been slow to find its place among the tasty and popular French dishes. Indeed, the first written traces of the word ratatouille date back to 1831 in Le Journal des sciences militaires des armées de terre et de mer where an unflattering description was given to it. It is a dish consumed by the military and also served in prisons, because ratatouille was easy and quick to cook.
In 1846, ratatouille was defined in the Dictionnaire provençal-français as "a soup for rats" and "a bad stew". What a shame!
The very first publication of the current ratatouille recipe finally appeared a century later, in 1952, in a transport magazine, La Vie du Rail. Composed of vegetables widely cultivated by families in Provence, it is then very close to the Basque piperade as well as the bohemian, another Provencal dish made with eggplant and tomatoes. For several years now, the greatest chefs have enjoyed cooking ratatouille, transforming this simple dish into a delicious and refined preparation, so well presented that it seems a sculpture rather than the simple and somewhat shapeless dish we know. The most famous ratatouille recipe is from Nice, but there are of course as many recipes as there are cooks. It is eaten in other countries as well, with other names and sometimes small differences in the composition of the ingredients.
Here is my recipe, inspired by ratatouille from Nice, but slightly modified in my own way.                                
LA RATATOUILLE
Ingredients for 4 persons:
2 courgettes
2 eggplants
2 onions
12 tomatoes
1 red pepper
1 yellow pepper
4 cloves of garlic
125 ml of olive oil
6 basil leaves
1 bouquet garni with thyme and bay leaf
Salt and pepper.
Remove the skin from the tomatoes by boiling them for a few seconds; then hollow them out.
Then dice all the vegetables and cook them one by one (except the tomatoes), separately, in a well-oiled pan. When they are golden brown, we mix them all together and put them aside.
The classic recipe dictates that when finished, drain the golden vegetables and pour them into a casserole with the tomatoes where they are left to simmer for 40 minutes. But I prefer to do it my way. (You have to choose in life: if you want to be a cook, you follow the recipes to the letter. But if you aspire to be more like a chef, you have to modify, create, take inspiration from classic recipes and have the courage to change and adapt them: I prefer this second solution).
So I was saying that I have my ratatouille recipe, which is only inspired from the classic one. So I prefer to cook the tomatoes on their own as well, with minced garlic, the bouquet garni, salt and pepper. At the end I remove the bouquet garni from the tomato sauce and I mix this sauce with the golden vegetables. Before doing this, I heat all the golden vegetables a little. After mixing the vegetables with the tomatoes, I add the fresh basil. Doing so, I have the impression that each vegetable retains its color and taste, which gives a major harmony to the dish.
Ratatouille is a dish in itself (vegetarian) or it can accompany fish or chicken breast (as I did today). Ratatouille can be eaten either cold or hot, but always from June to October to respect the seasonality of the vegetables.

Summary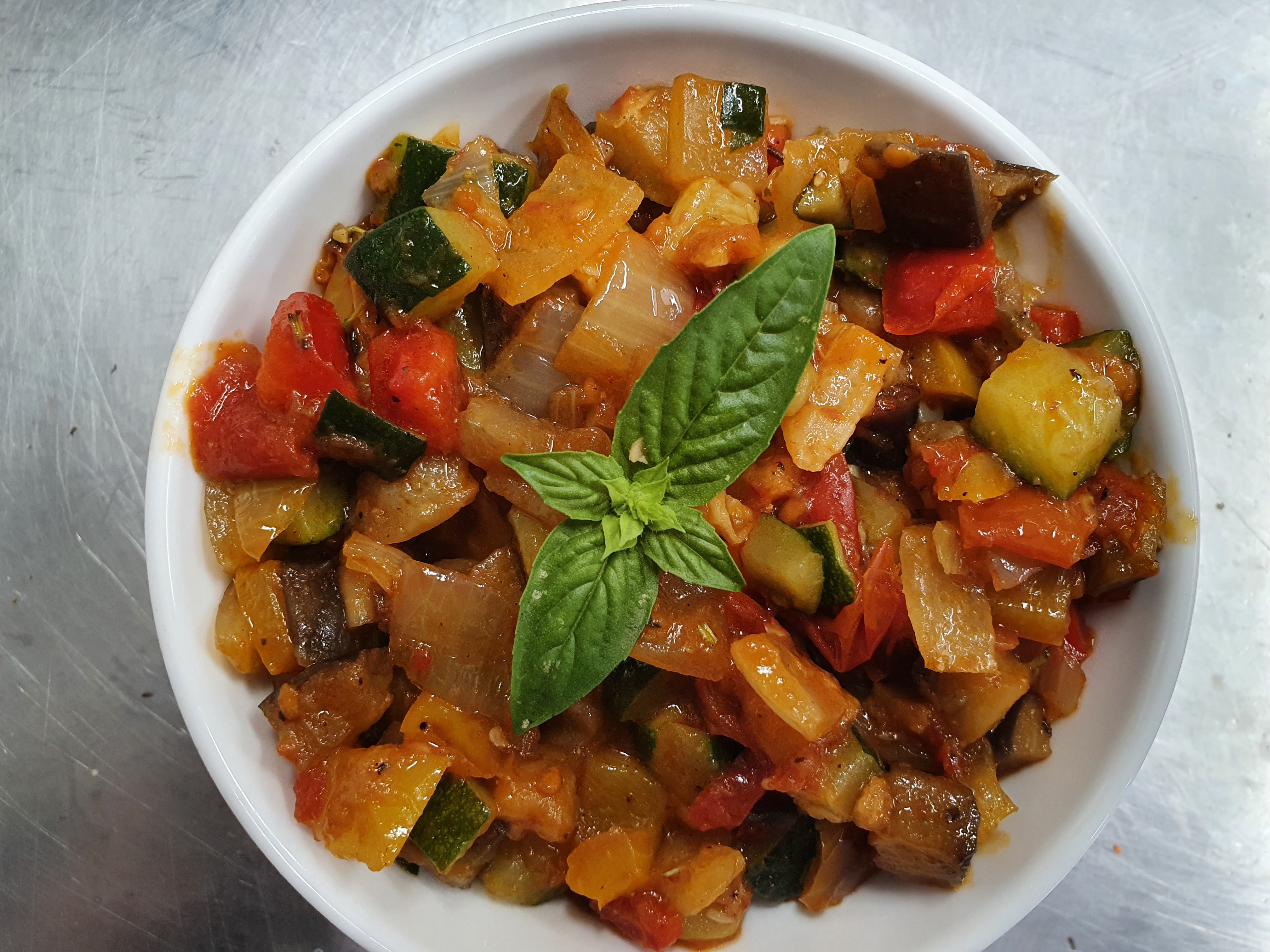 Recipe Name
Published On
Preparation Time
Cook Time
Total Time