This mythical temple of good food has been awarded three Michelin stars for almost 20 years.
At the helm is chef Heinz Beck, German by birth and Italian by adoption. In fact, his cuisine is inspired by Italy and often in Rome: his main dish, the casoncelli, is nothing more than a re-interpretation of pasta alla carbonara: pasta, bacon, egg, parmesan, black pepper. But the similarities end there.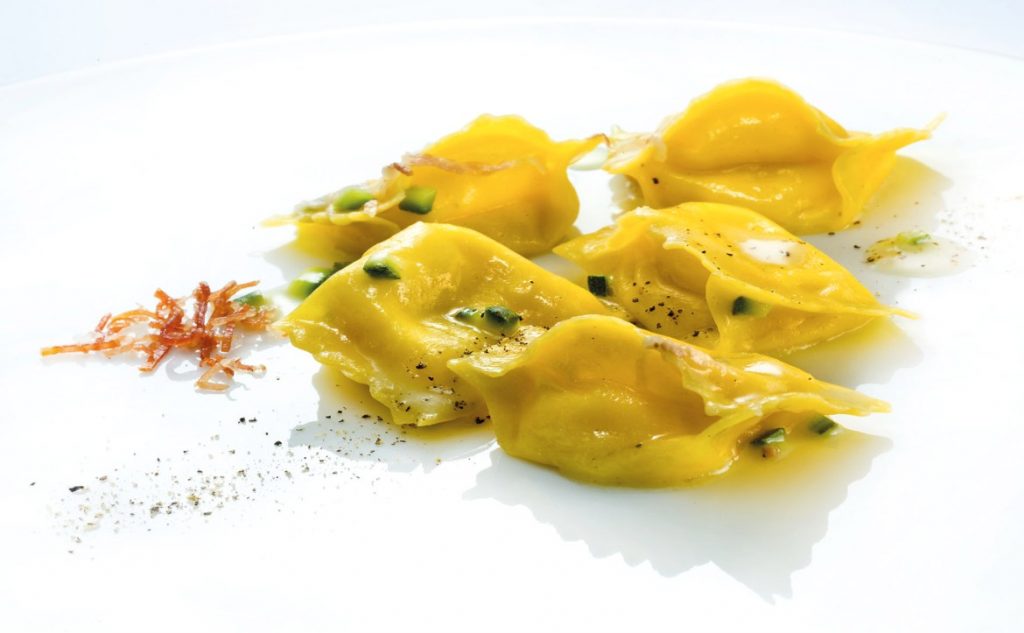 The texture takes the lucky guest into a world of delicacy, an evanescent lightness of the pasta that wraps the sauce (usually external) in an embrace of absolute goodness. They are simply tortelli made of very thin pastry which are then stuffed with liquid carbonara: in addition to the explosion of taste – unique – there is the wonder of the miracle of this gastronomic construction.
The rest is no exception: fish, meat, vegetables, desserts, everything is made to take you to a world apart.
If you pass through Rome visit La Pergola: you will not regret it.
La Pergola
Hotel Cavalieri Rome
Via Alberto Cadlolo, 101
00136 Rome (Italy)
Telephone: +39 (0)6 3509 2152