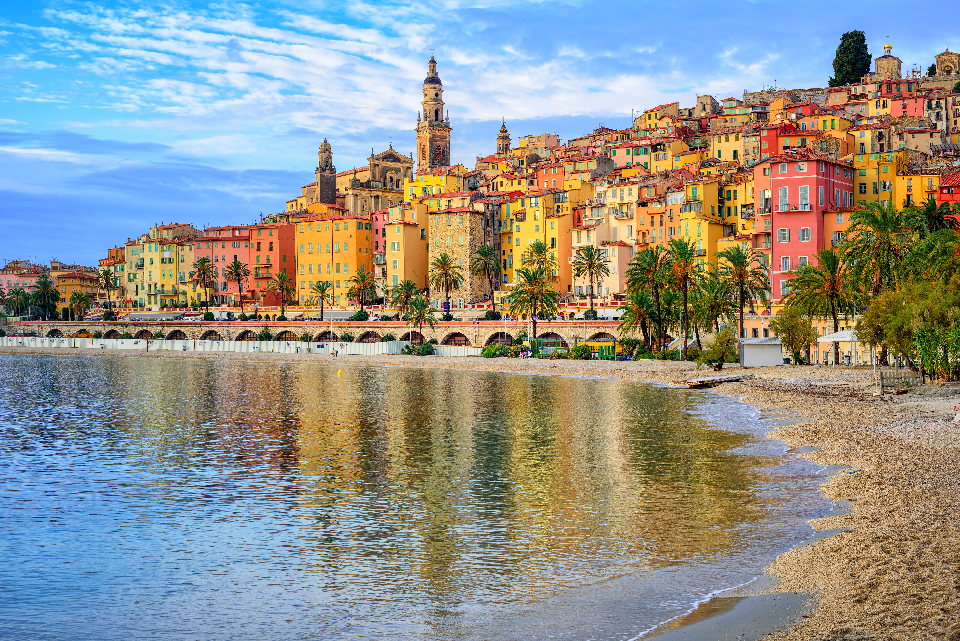 The Middle Ages is a "space in time" where the most common song was that of the terracotta casseroles which simmered all day long. The rich houses, like those of the poor, perfumed with this scent of vegetables, meats, wine, herbs and spices. The poor did not have too much meat and instead prepared vegetables, while the cooks of the rich used meats: poultry, beef, mutton, pork or game. Stews speak a common language, no matter what country they happen to be made: it is the language of mixing ingredients and simmering. We are talking about cassoulet in Toulouse (France), goulash in Budapest (Hungary), tocanitza in Transylvania (Romania), okra in New Orleans (United States), feijoada in Rio (Brazil) , zharkoe in St-Petersburg (Russia), tajine in Marrakech (Morocco), bœuf bourguignon in Bordeaux (France), domoda in Banjul (Gambia): they are all brothers. Juicy, bewitching, comforting, warm, seductive, these dishes long underestimated, have made a resounding comeback in recent years. They are particularly suitable for this period of lockdown. Being at home is an opportunity to rediscover the flavors of long-term dishes. This is why I am offering you an old dish, typical of the South of France and more specifically of Menton. I discovered it in a family recipe book called "Menton, 1778-1793". It seduced me by its simplicity and then by its taste. It can be prepared in advance and reheated. It can be kept in the fridge for a week. If there are any leftovers, they can be chopped and seasoned on a pasta dish or garnished with a bruschetta.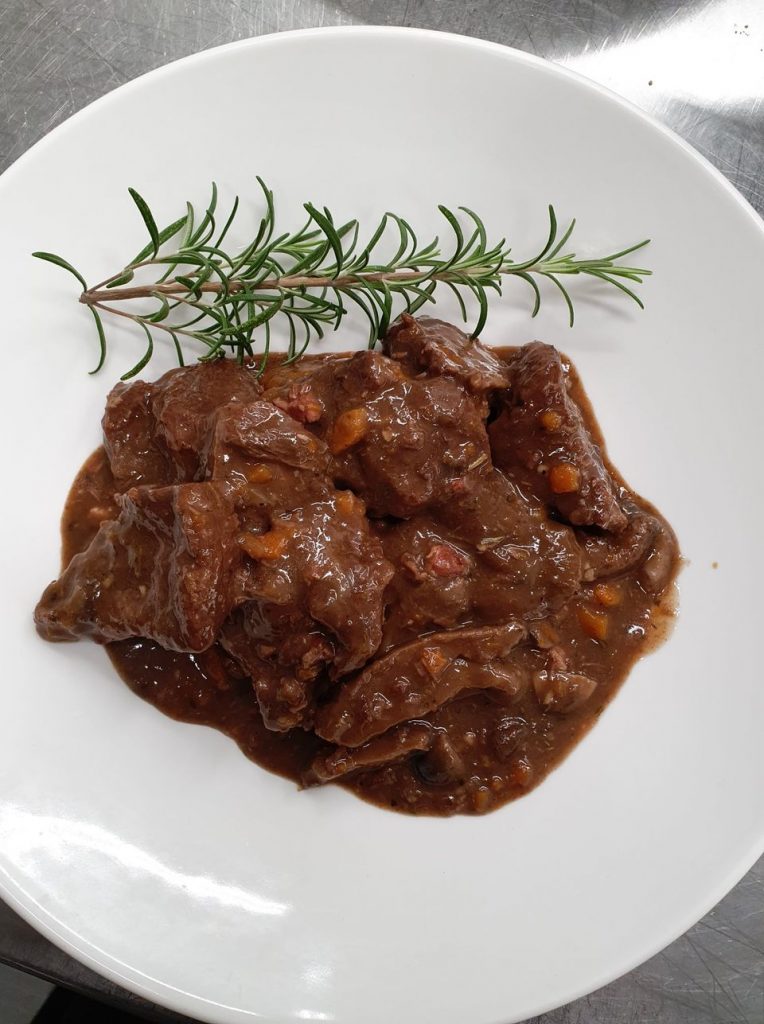 BEEF STEWED WITH RED WINE FROM PROVENCE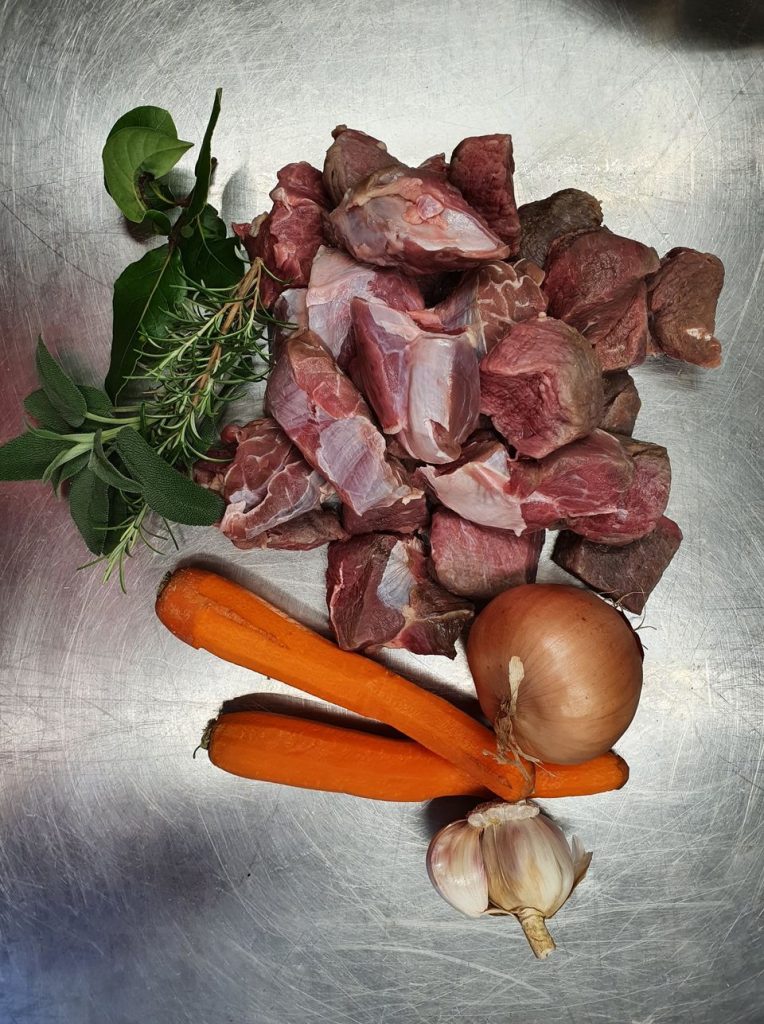 Ingredients for 6 people:
1.5 kg beef (shank or chuck are best for this recipe) cut into 3-4 cm dice
200 gr bacon
60 gr butter
1 onion, diced fairly large
2 carrots cut into slices
2 cloves garlic
4 tbsp flour 60 gr flour
50 cl red wine from Provence
2 glasses of meat stock (prepared with 2 cubes melted in 50 cl of boiling water)
250 gr mixed wild mushrooms
1 bouquet garni
Salt and pepper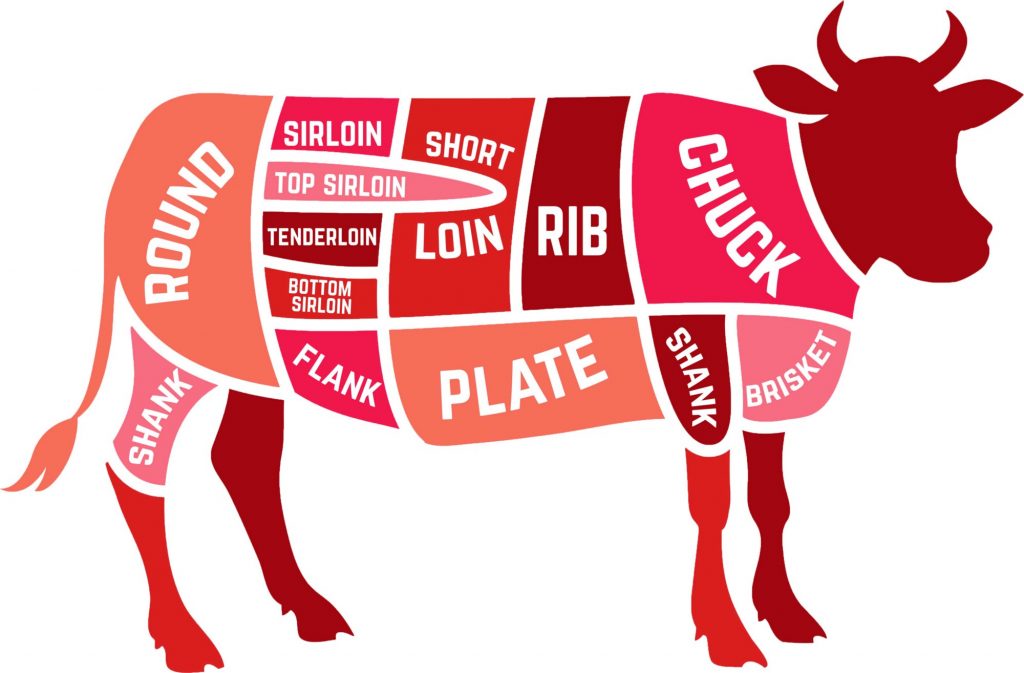 In a large casserole dish, melt the butter. Add the onions and bacon and brown them, stirring constantly. When they are golden, remove them with a skimmer and set them aside. In the same casserole dish, brown the pieces of meat over high heat. Add the carrots and sauté for another 5 minutes. When the meat is golden brown, sprinkle with flour (60g) and leave to brown, still stirring. Pour in the broth. Scrape off the juices. Return the bacon and onions to the casserole dish. Pour in the red wine. Season with salt and pepper and add the bouquet garni and the crushed garlic cloves. Bring to a boil. Cover and simmer gently for 3 hours (small broths). The sauce should be tied, but not too thick. At the end of this time, add the sliced ​​mushrooms, and cook for another half an hour. Remove the bouquet garni and serve with pasta, or steamed potatoes (or mash) or, as I did today, with a good polenta.