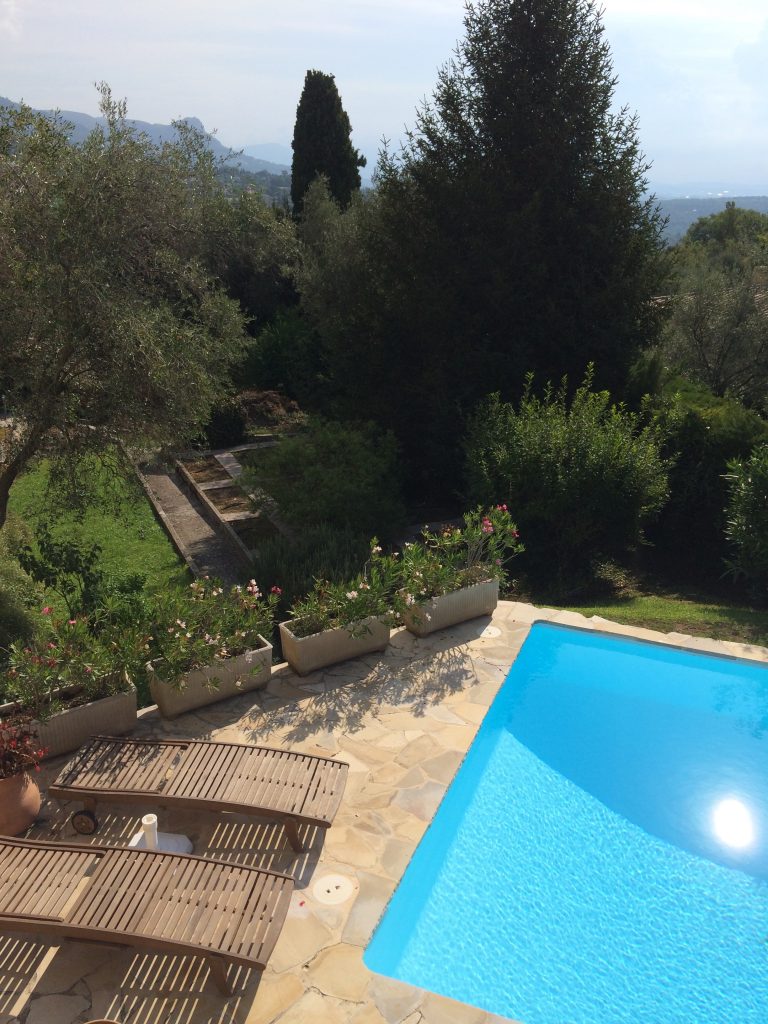 My garden in Tourrettes-sur-Loup (Provence) at Christmas time
There is a blessed part of the Earth: The South of France. And there is Provence, a part of the region called PACA (Provence-Alpes-Côte d'Azur).
Here the sun shines most of the time and the winter is full of balsamic perfumes: rosemary, lavender, eucalyptus…
The food is wonderful, based on excellent ingredients: cheese, meat, olive oil, fish, fruits and vegetables that grow here. There are receipts that come from far away, they passed through centuries for the joy of the palate of generations.
For Christmas, the Provençal table is rich of meals – oysters, foie gras, duck, pork – all prepared in traditional ways.
But I want today to suggest you a meal that is healthy, beautiful and very, very tasty: the bouillabaisse.
It is an aromatic stew made with a fish base and a variety of fish and shellfish. It is a very ancient dish old, so it is impossible to know the exact recipe for "authentic" bouillabaisse. Every chef and region has his/its own. And I have mine. In classic recipes, seven or eight kinds of fish are cooked into the stew. In my own recipe even more, because I use a lot of shellfish too.
It is a convivial dish, it is better to prepare it when you have six or more guests: the more people who share the meal, and the more varieties of seafood that are included, the better. You will bring it still steaming in the middle of the table and everyone will help himself.
The unique flavor of this dish is given not only by the variety of fish and shellfish (after all, all fish stews and soups have fish), but by the other ingredients that are added to the stew: leeks, onions, garlic, fennel seeds, celery, saffron. All of them compliment the flavors in bouillabaisse beautifully. It's traditionally served atop slices of French bread, that is seasoned with a spicy sauce made of chilies and olive oil (rouille).
Recipes vary from family to family, and local restaurants dispute which versions are the most authentic.
Liana's recipe of bouillabaisse
I believe the essential elements of a true dish are the freshness of the fish, the excellence of the olive oil, and a truly great saffron. It is a very low fat dish. It will take you 20 minutes to prepare it and around 30 minutes to cook it: consider one hour in total.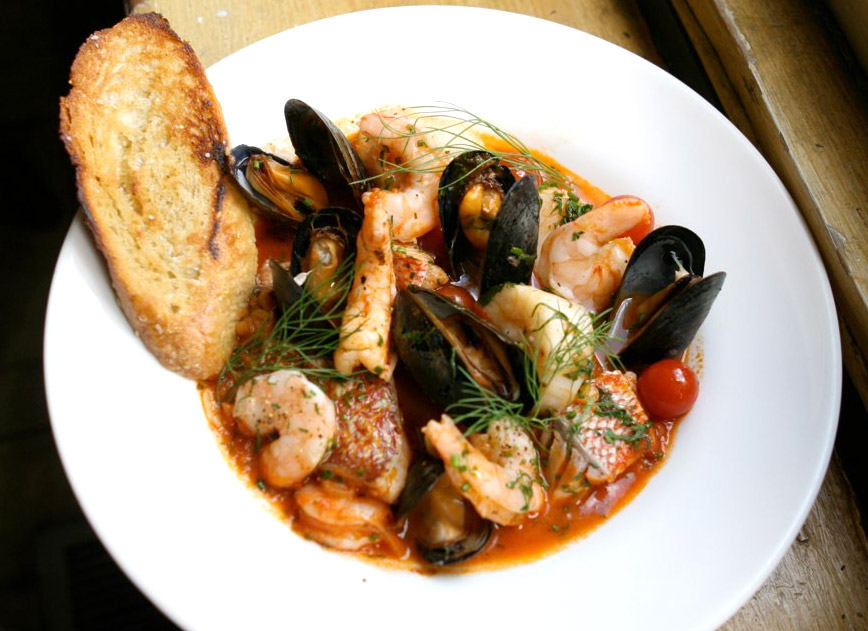 Ingredients for 10 persons
500 gr cod
300 gr monkfish
300 gr fresh salmon
300 gr bass
300 gr sea bream
200 gr prawns, de-veined and tails intact
200 gr scallops (without shell)
500 gr fresh mussels, washed and scrubbed
300 gr clams, washed and scrubbed
100 gr mullets
2 tails lobster, peeled
2 Tbs. extra virgin olive oil
1 onion, diced
2 leek stalks, diced
2 celery stalks, chopped
1kg fresh (or canned) peeled tomatoes
1 glass dry white wine
1 glass water
2 bay leaves
1 lemon, sliced and rind grated
1 teaspoon black pepper, freshly ground, to taste
1 bunches fresh parsley leaves
1/2 bunches of fresh dill
1 teaspoon saffron
Preparation
In a large saucepan heat olive oil over a moderate heat. Add the onion, leeks and celery and cook for 5 minutes.
Add tomatoes and juice, wine, water, saffron and lemon rind and simmer for 15 minutes. Add cod and mullets, cover and simmer 3 minutes. Take off the saucepan and whip for 20 seconds with an immersion electric whip. Salt to taste. Put back the saucepan on the fire, and add all the other fish and shellfish and the bay leaves. Cook for 2-3 more minutes until prawns are pink and mussels have opened. Remove from heat, season with freshly ground black pepper.
Garnish with sliced lemons and parsley and dill leaves.
Normally they serve it with French baguette and rouille sauce. I serve it with an Italian crusty bread and of course the rouille sauce. Here is the most simple recipe of rouille sauce (you make it in 1 minute).
You need: one egg, 1 glass of sunflower oil, a inch of salt, a pinch of saffron, half teaspoon of garlic in powder, 1 teaspoon of mustard, 1 teaspoon of sweet chilly and half teaspoon of hot chilly. Put all the ingredients together and whip for 1 minute with an immersion electric whip. It's ready.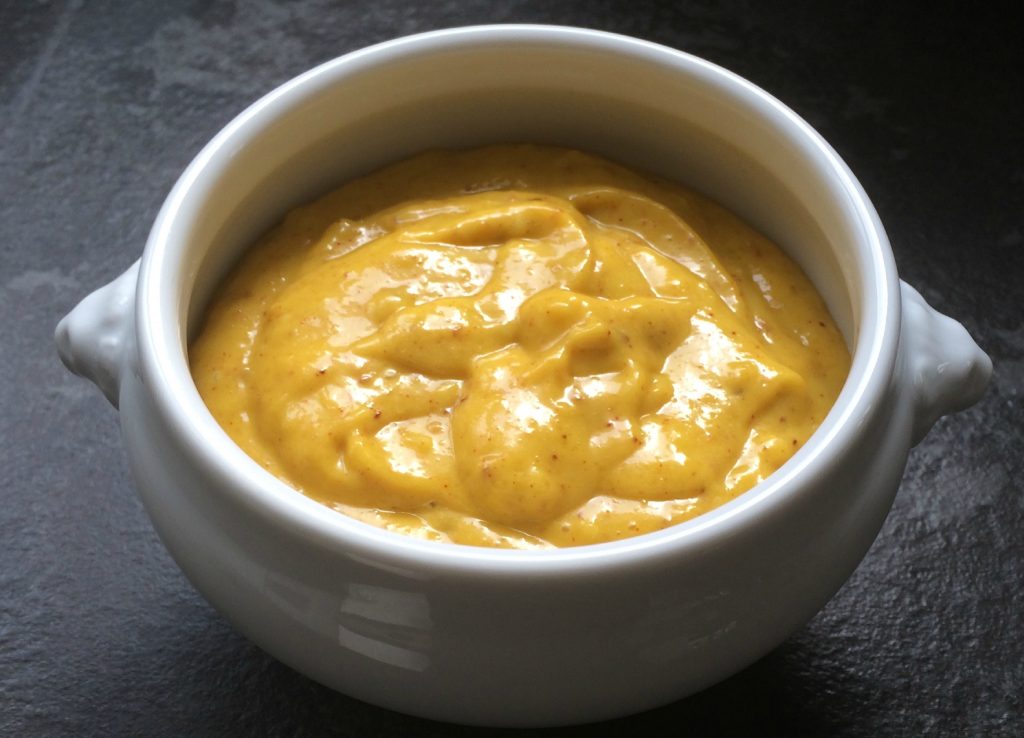 DON'T MISS – Liana's advice
If you travel to Tourrettes-sur-Loup, pay a visit to Clovis, gourmet restaurant festooned by a Michelin star:
21 Grand'Rue
06140 Tourrettes-sur-Loup
Ph.: +33-(0)4 93 58 87 04
It's my favorite.
Summary
Recipe Name
Published On
Average Rating
Based on 3 Review(s)