Human beings are animals who make beautiful their food.
Food being beautiful is one of it's natural appeals. I admire those food artists, authors of ephemeral art that plays with food to create delicious compositions.
The Food Maps, geography flavors
I introduce to you today two artists I love: Caitlin Levin and Henry Hargreaves.
They realize, among other food works, "food maps". Seeing their artworks, I immediately wanted to leave on a trip and nibbling a biscuit! These two artists have recreated the food maps of several countries of the world with their culinary specialties. We discover the richness of the soil of each country spread over a geographical map.
Visit their website at: http://www.hargreavesandlevin.com (also for the copyright of the photo).
Simply astonishing.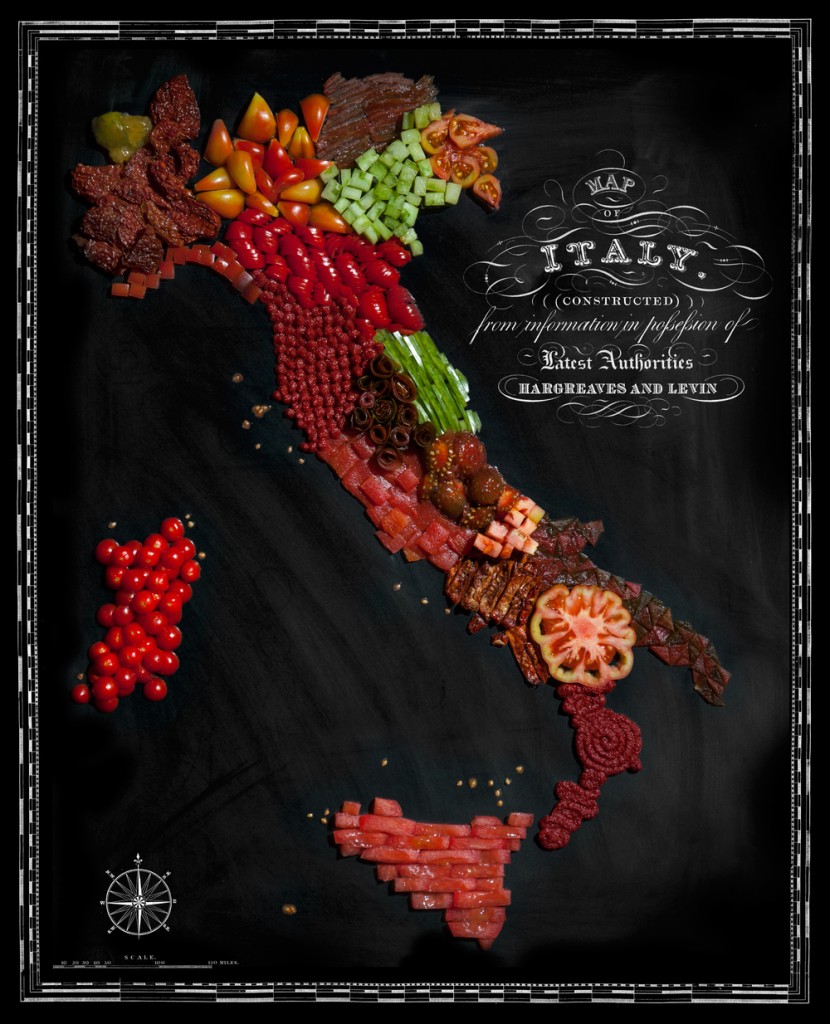 Fashion Food
Sarah Illenberger surprisingly transforms the fruit into everyday objects (a carrot becomes a lipstick, salad is shaped like a dress, banana-shaped basket, a Rubik's cube made with fruit salad). The German artist turns fruits through design, to photography and digital retouching.
Admire her artwork at: http://www.sarahillenberger.com  'also for the copyright of the photo)